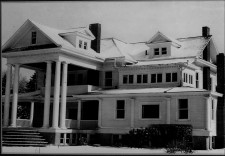 The History of the Unitarian Universalist Congregation at Shelter Rock
In 1941, four Port Washington families joined together to organize a liberal religious education program for their children. Three years later, this group of families incorporated as "The North Shore Unitarian Universalist Society." The Society remodeled a large house at 8 Murray Avenue, which served as a meeting space and a religious education facility.
Mrs. Caroline Veatch became a member of the Congregation in its early years, though because of physical problems she was unable to physically attend services. Her late husband was an oil geologist who died leaving his wife interests in German oil fields. Mrs. Veatch gave half of the royalties to the Unitarian Society upon her death in 1953.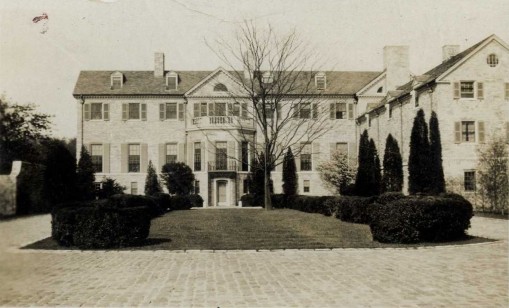 Royalty payments of several thousand dollars a year began in the 1950's. They grew substantially after the production of natural gas began. The Congregation began making small loans to Unitarian Universalist congregations and eventually became the Veatch Program, that now makes grants that put Unitarian Universalist principles and purposes into practice.
In 1955, the congregation erected a new church building in the Village of Plandome. Following the merger of Unitarians and Universalists in 1961, the name was changed and growth continued. In 1986, a decision was made to acquire the 100 acre Payson property at the southern end of Manhasset. The grounds of the Payson estate have been the religious home of Unitarian Universalists since 1986.