Nurture Your Spirit
You can grow spiritually through Worship Services and other faith practices.
You are welcome any time.
Religious Services
Through spoken word, sermons, music, silence, and meditation, the Unitarian Universalist Congregation at Shelter Rock offers Services that welcome all to reflect upon the events of our lives and the events of our world in sacred space.
Worship cultivates fresh awareness and insights for living, and for sharing sorrows and joys. In communal worship, we seek to grow and thrive together. We celebrate the gift of life and the interdependent web of which we are a part.
You can attend services onsite or online (on this website, Facebook and YouTube) every Sunday at 11 am.
Children's Worship
You are welcome to join Children's Worship on Sundays. Everyone is welcome to multigenerational experiences held live in the Chapel at least one Sunday every month. Children's Worship and Religious Education classroom content are closely interwoven.
This year's Religious Education theme is JUSTICE. Through sharing stories, songs, and spiritual practices, we explore some of the building blocks of justice: Empathy, Respect, and Relationship – essential gifts we can all bring to build a just and joyful world.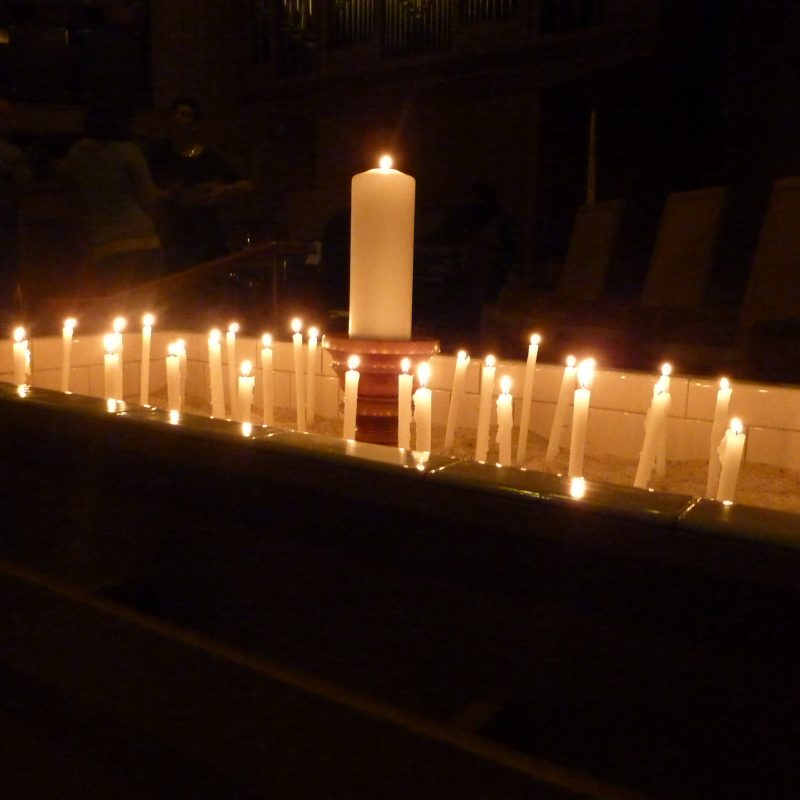 Soulful Sundown Services
Soulful Sundown Services are contemporary evening services with live music and spoken word woven together into a one-hour experience like no other. It is at once spiritual, soulful, enlightening, and entertaining. Live streamed on all of our platforms, you can watch, listen, and move with The Cosmic Orchestra and the Shelter Rock ministers, on the second Friday evening of each month at 7:30 PM, live in-person and online.  Onsite-only Coffee House follows with live music. Even the cookies are FREE.
Wednesday Afternoon Conversation
Wednesday Conversations are live on Zoom at 2:00 PM.
The ministers invite you to a Wednesday Afternoon Conversation, a time of reflection, sharing, and listening. Newcomers to UUCSR are warmly welcome to join, as well as members. Phone participation is available.
Ministry Programs
Classes, book groups, special events, covenant groups and other minister-led programs that foster faith development are considered Ministry Programs. Participation is intended to be personally enriching and particularly meaningful.